Testimonials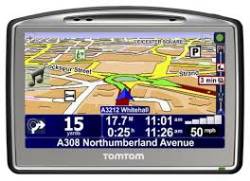 Mrs Franklin - Worcester
19th June 2018 - Good afternoon, My husband , myself and another couple were on holiday visiting National Trust houses around the different areas of East Sussex and Kent and I had purchased my new B-Max Automatic from our Bristol Street Motors in Gloucester only a few weeks before and we were quite confused with the Sat Nav so we called into your garage on Tuesday 19th June and a very helpful and pleasant gentleman came to our aid and explained how to use correctly and also put in the postcodes for all the houses we were going to visit in the next few days.I did not get the gentleman's name unfortunately he was a salesman tallish , slim and glasses and I just wanted to say a very big thank you for his assistance and we had no trouble finding our destinations for the rest of the week ,A very big thank you again. ( I did pop to our local dealer and told them about him as well , they had a little chuckle as they had explained it to us when we purchased the car ! Jeannette Franklin
Mr Voice
21st May 2018. I would like to thank everyone at Kennedy Bros. for taking car of my car (and me) so well over the last 10 years. You have always offered business like, courteous and prompt service, reasonable prices, properly explained and whenever I have come up to Rotherfield, I have alway felt welcomed not just as a customer but more like a friend. That must make Kennedy Bros. near unique these days. Thank You.
Friends of Crowborough Hospital
I just had to write in appreciation of the exceptional service received from your whole team. The Ambulance was reported as making a strange noise last week & following a telephone call we brought it straight to you on Wednesday morning. Not only was the problem diagnosed immediately, but also a fairly significant repair was slotted into your very busy workshop schedule & completed before the end of the week, with the vehicle returned to us ready to carry on its good work.
Many Many thanks. please pass on our gratitude to all who helped in solving our problem & getting us back on the road so quickly & painlessly. It almost makes us look forward to the next breakdown. Well Done.
Mr Lawrence - Crowborough
I just thought I would write to you & congratulate you & your team on the excellent service you provided me with, & thank you for sorting out my Mondeo.
I was very impressed with your service & would like to use you for all my servicing needs from now on.
Thank You once again
Mr Spalding
Dear Robin & the team at Kennedy Bros.
I am writing to thank you for your very helpful efforts on the recent changes of the car. The new one runs like a dream in comparison to the old Fiesta & the presentation of the vehicle was immaculate. I look forward to my remaining driving life in considerable comfort.
Thank You