Commercial Vehicles
Here at Kennedy Brothers we will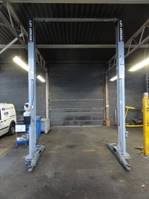 gladly take care of your commercial vehicle whether it servicing, MOT, repair & more.
We have a 4 tonne ramp ready and waiting, plus from our knowledge of our current commercial vehicle customers. We are equipped in your working day needs & making being without your vehicle easier:
Free collection & Delivery
Free run to (local address) whether home or work
Free Courtesy Car
Waiting appointments ( early morning slots from 8am / be first in workshop )
Leave vehicle with us on days off / holidays - fully secure and locked away overnight.
Garage open around Easter and Christmas.
Free postal / e mail service and Mot reminders - one less thing to worry about remembering.
2 Year Servicing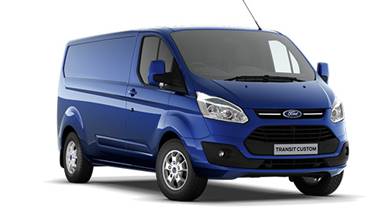 Newer Commercial Vehicles have moved on in technology and when you purchased your vehicle maybe you were told servicing was every two years / 30000 miles (whichever event happens first). This is correct, but did you know you need a CV inter check between services? At £65 + vat, it keeps warranty status validation & 12 months roadside assistance renewal option.
Ford Commercial Vehicle Servicing Schedule (2 year);
1 Year or 15 000 mile - CV Inter Check
2 Year or 30 000 mile - Service (parts change)
3 Year or 45 000 mile - CV Inter Check
4 Year or 60 000 mile - Service (parts change)
And so on......
A Commercial Vehicle (CV) inter check has no parts changed but includes following benefits at no extra cost;
Ford generated safety checklist carried out
Ford outstanding field service action check & completion if applicable
Ford latest programme & module updates carried out where available improving vehicle running, performance and efficiency.
Free 12 months / 15 000 mile Ford roadside assistance incl. home start covering UK and Europe renewal.
30 point visual health check - lights, levels, brakes, suspension, tyre tread, battery, antifreeze test + much more with printed report given to customer.