2 Year Servicing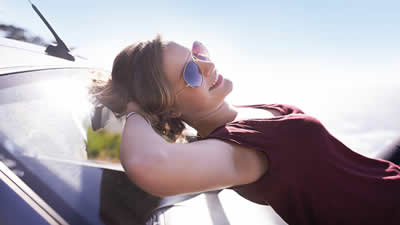 For Commercial Vehicles - please see Commercial Vehicle tab.
Passenger Vehicles;
With some select newer vehicles their technology has moved on that servicing is now every 2 years or 18 000 miles (whichever event happens first).
Did you know there is a helpful / beneficial in-between service 'Convenience Check' available - recommended every 9000 miles or bi-annual.
Convenience Check £34.99 (Genuine Ford Parts, Labour and VAT incl.)
Includes Following;
30 point visual health check - levels, lights, brakes, suspension, battery test, antifreeze test, tyre tread + much more with printed report given to customer.
Inclusive free top ups - up to 1 litre oil, 500 ml coolant and 500 ml screen wash where necessary.
Outstanding field service action check & completion where applicable.
Latest programme & module updates improving vehicle running, performance and efficiency.
Renewal of free 12 months / 9000 miles Ford roadside assistance incl. home start covering UK and Europe.
2 Year Passenger Service Schedule Example;
1 Year or 9000 mile - convenience check
2 Year or 18 000 mile - Service (parts change)
3 Year or 27 000 mile - Convenience Check
4 Year or 36 000 mile - Service (parts change)
And so on .................................